It's been quite a journey for Esprit D'Air since their formation in 2010. Following a hiatus between 2013-16, the band was resurrected as vocalist/guitarist Kai's solo project and have gone from strength to strength, releasing two critically-acclaimed albums, the second of which, despite a difficult birth, has reached the higher echelons of the UK charts. Equally famed for an explosive live show, AVO Magazine caught them on the penultimate night of their UK tour.
Live Report: Esprit D'Air + Diamond Black + vedawave
O2 Academy 3, Birmingham, 23.02.2023
You'd expect the music of a project presented in lowercase lettering to be low-key and unassuming, yet there's nothing reserved about the one-man army that is vedawave. Accompanied by just a guitar and backing track, vedawave creates one hell of a noise and, despite his parred-back aesthetic, holds the crowd's rapt attention. With his guitar cranked up to the max, and foot heavy on the distortion pedal, it doesn't take long for the crowd to warm to his performance, and pretty soon the first few rows are bopping in unison. Only Paradise Lost proves to be a musical battering ram to knock down the door to your cranium; it is as crushing as the title suggests and is a gargantuan gothic goliath with which to depart.
Having made a guest appearance on Esprit D'Air's latest album Oceans, it was a nice surprise to learn that Ben Christo's band Diamond Black would be the support act on their UK tour. Ben is perhaps best known for being the guitarist in goth-rock legends The Sisters Of Mercy, but he's sure to become just as recognisable as one-third of Diamond Black. They're a three-piece who put the 'power' into power trio and, aided by a clear, crisp sound, make a noise bigger than their constituent parts. Since the departure of singer J.I. Turunen, Ben has taken over vocal duties and he's certainly made the mic stand his own; he radiates charisma and leads the charge as the band crash through a high-octane set. Latest single, Through The Misery has transferred well to the live environment while the final track Sorrow gets every pair of hands clapping and ensures they depart in style.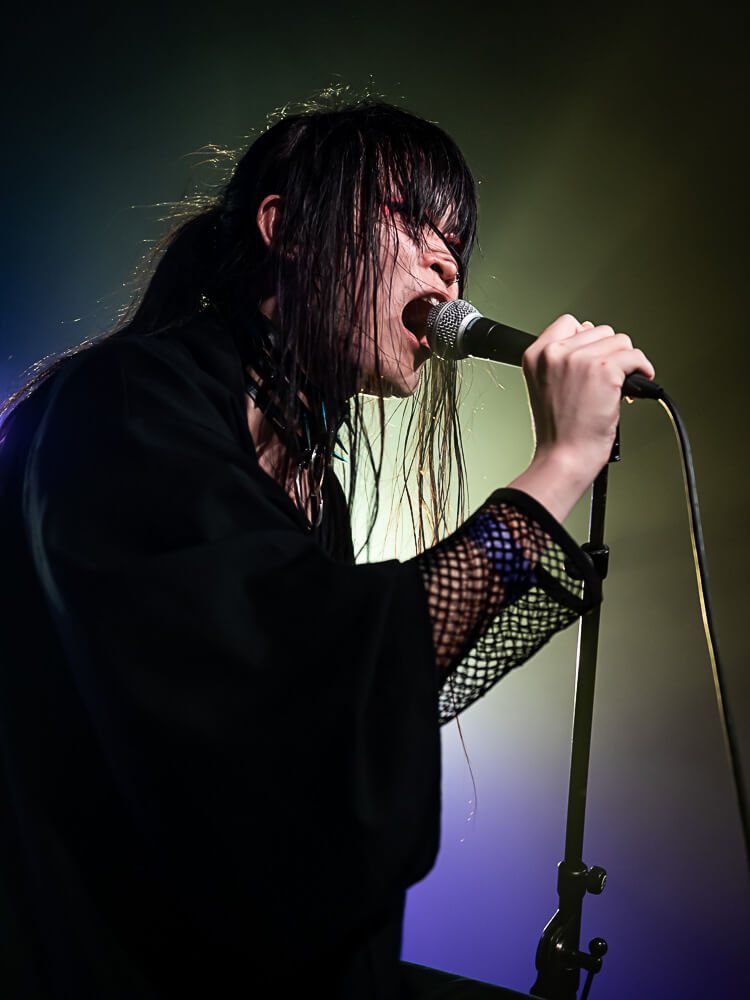 With the stage bathed in a dark purple hue, there's a tangible sense of expectation electrifying the air as we await tonight's headliners, Esprit D'Air. The excitement surrounding the band is understandable as they've successively built upon past triumphs and you get the feeling they're standing on the threshold of metal's top tier, and are waiting for the door to open. Each band member takes to the stage separately, and each is welcomed with a large cheer, but the biggest is reserved for Kai, who looks every inch the star as he hangs from the microphone and displays his impressive vocal range on aptly-titled opener Tsunami. Crashing over the crowd like a huge wave, Tsunami sweeps away all before and focuses every pair of eyes on the stage. Esprit D'Air is essentially Kai's solo project, hiring backing musicians for live outings, but those on stage tonight prove themselves a tight unit and deliver Ocean's Call with a chemistry that borders on telepathy.
Tonight's set is primarily culled from the recent album Oceans, and that means the nautical theme which stitched the record together also runs throughout tonight's gig. However, there's still room for three tracks from their debut album Constellations, and cuts such as Starstorm slot into the set very well. But it's the newer tracks that really shine with Kai's vocals acting like a siren's call during Glaciers. Ben Christo returns for a rendition of Dead Zone (a track from Oceans for which he wrote lyrics) and his weighty vocals make a heavy song…heavier. Closer Leviathan is delivered with a force that makes the walls breathe, and the crowd require little goading to jump in unison and punch the air. As Esprit D'Air depart it is to the cry of "One more song!" and, after a short break, they are more than happy to oblige, not with one encore, but two. Both are cover versions, firstly a rendition of X JAPAN's Kurenai, but it's the reappearance of Ben Christo and a galloping version of Iron Maiden's The Trooper that raises the roof and ensures that no one leaves disappointed.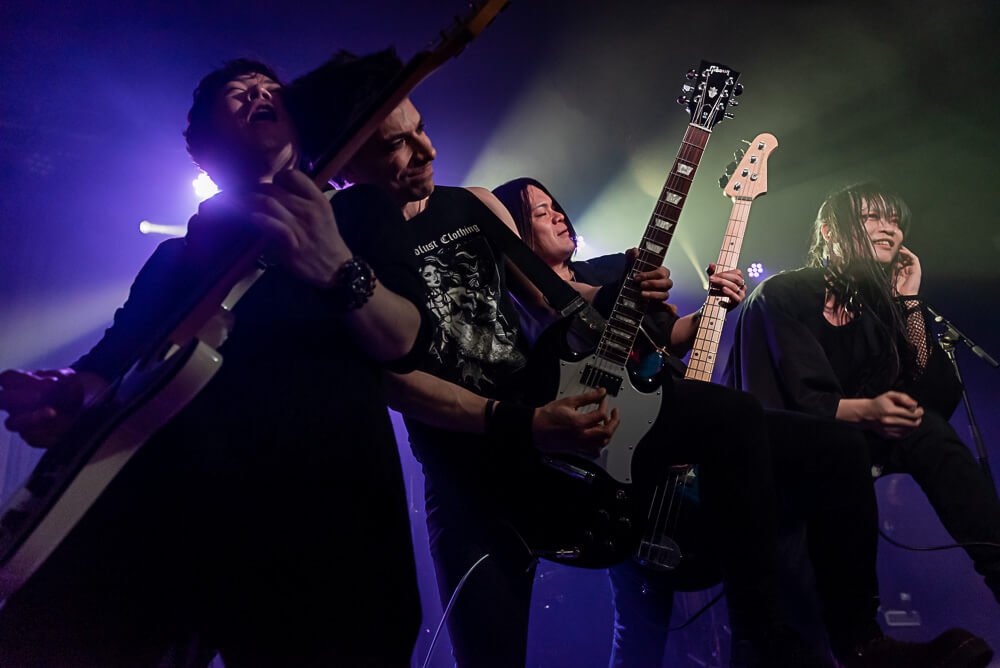 Esprit D'Air Set List:

1. Tsunami
2. Ocean's Call
3. Calling You
4. The Abyss
5. Starstorm
6. Drum Solo
7. Shizuku
8. Sazanami
9. Nebulae
10. Glaciers
11. Dead Zone (featuring Ben Christo)
12. Guiding Light
13. Leviathan

Encores:

14. Kurenai (X JAPAN cover)
15. The Trooper (Iron Maiden cover, featuring Ben Christo)
Photography by: Paul Duckworth