To say it has been a busy time for Esprit D'Air bandleader Kai would be an understatement. A multi-instrumentalist, singer, songwriter and producer, Kai has seen recent success with his sophomore album, Oceans, reaching the higher echelons of the UK charts, along with some well-received live shows, including a headline slot at last year's Amplified festival (reviewed here).
It has been almost two years since AVO Magazine last spoke to Kai, so as he prepares to take Esprit D'Air on a seven-date tour through England, Scotland and Wales, he took time from his schedule to speak to AVO Magazine about his new album, latest single, his groundbreaking Patreon-only show and his future plans.
AVO Magazine: What has been your reasoning for operating the band from the UK (and not in for example, Japan)? Do you feel this decision has helped with the success of your two albums?
Kai: The biggest reason is probably due to my own personal reasons. I have a life and loved ones here in the UK. Operating here probably did help with the success within the UK, but of course, it comes with its challenges too because obviously, I am singing in a different language!
AVO Magazine: Your second album had a difficult birth, with your laptop and backups being stolen. How big an obstacle was that to overcome?
Kai: It was incredibly difficult. With everything gone, it meant I had to start everything I worked on for a year all over again. It meant that I had to get a new computer. I found a very boring office job and saved up for a new one over a few months.
AVO Magazine: It must have been a disconcerting experience. Did it ever make you feel like aborting the project?
Kai: Yes, I took over a year break from Esprit D'Air. I stopped touring and writing music and I think I only did three shows in 2019. I did feel like giving up, thinking that the second album would never happen.
AVO Magazine: The album has received a lot of plaudits. So, in a strange way did the theft spur you on to produce a greater work?
Kai: It taught me that it was okay to take breaks and you do not have to feel guilty for it. Forcing creativity does not work. If you are not inspired, you just cannot create. I had so many supportive musician friends tell me that I should not give up what I was doing – Ben Christo was one of those friends. They could not imagine me working a regular office job for the rest of my life and neither could I, because there is always something burning inside me to create art.
In 2020, I started writing music again, firstly, trying to recreate what I started working on before my laptop got stolen. That song was 'Leviathan'. At the time, I had only created the music for it, but the pandemic also inspired me to write a song that talked about it—about how a huge power beyond human knowledge impacted the world, and how we can think positively to build a new world.
AVO Magazine: The album features some fine guest appearances, most notably Ben Christo from the Sisters Of Mercy on Dead Zone and Ryo Kinoshita (ex-Crystal Lake, Knosis) on The Abyss. How did you get them involved? What do you feel they brought to the album?
Kai: With Dead Zone, I really wanted to work with Ben because he is such a wonderful songwriter that writes such meaningful lyrics and I wanted to create something dark that explores the darker themes in music of Esprit D'Air. I must have known Ben for about six years now. One day, I just asked him if he'd like to create something with me and we were both very enthusiastic about it. The result was dark and atmospheric and I love the carefully thought-out vocal harmonies he brought to the track.
I love really heavy music too, so with The Abyss, I invited Ryo to perform his screams and also write lyrics for it. Ryo is one of my favourite and definitely one of the best heavy vocalists out there. It brought Esprit D'Air its first ever deathcore song, and it opens some possibilities for even more!
AVO Magazine: Aside from the guest appearances and some session musicians, you play and record all the instruments on Oceans. I wonder how is it having complete control: on one hand it gives a strong focus, but I wonder how do you exercise editorial authority on your own work? (As an artist it must be tempting to keep tweaking your songs?)
Kai: Since 2020, whilst I still produce the music, I forfeited doing the mix and mastering, so I now hire someone else to give their own professional perspective of the mix on the tracks. With mixing, this is where it can never end if you are also the one who produced the music. I am 'too close' to the music to mix and master and too much of a perfectionist to know when to stop.
However, I do not find the same problem with producing. If you take away the mixing aspect of it, you are only listening to how excited you feel about the music and whether the songs and sections just sound right. There are also just so many 'reasonable' layers you can add in the production that you know when to stop, and you just know when parts feel finished. And then in the recording process, making sure the music sounds 'tight' enough. Once you get over these obstacles, it's then up to the mixing and mastering engineer to make it sound like it's ready to be listened to by the world. In 2021, I set deadlines for myself to release a new track every six weeks, so in a way, time was the judgement of what is finished or not, and I definitely did not have the time to mix and master the songs myself with those deadlines.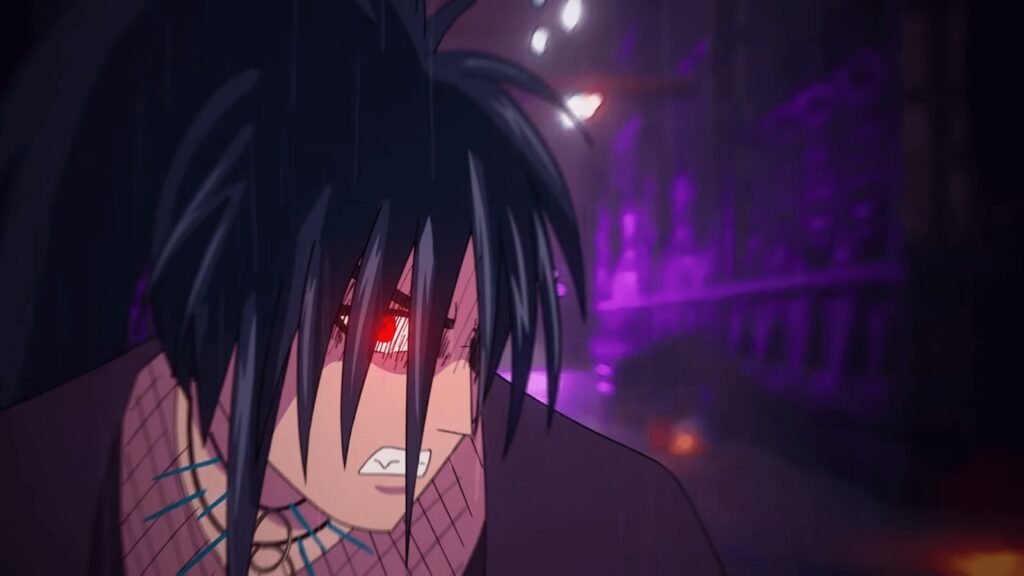 AVO Magazine: Your most recent release is the re-recording of the song Shizuku, which is the first song you produced years back. What was the exact reason to re-record this song and why have you chosen to work with Australian producer Misstiq for this song specifically?
Kai: Although it is such an old song, I still thought it could still stand out today as something fresh and new. It was the first song I ever created, so it does have a lot of meaning to me, but it was also a song that only the Esprit D'Air fans of the 2010-2013 era really knew, so I wanted to bring this out to newer generation of fans that have only found us in recent years, and there are thousands of new fans. In terms of timing, it also works great for the
Rock Band 4
gamers, who have just started playing the original
Shizuku
 track on PlayStation and Xbox to discover Esprit D'Air now.
Misstiq is such a wonderful person, producer and keyboard player. As I have known my own song for 13 years, I wanted Misstiq to bring new life to it and give something new to it. As you have mentioned earlier, it is tempting to keep tweaking my own songs, but if it is a song that you are used to playing over and over again at live shows and only known the song in one certain way, you become jaded by it and it almost feels impossible to rearrange the song in any other way than the way you have learned and conditioned to play it. Giving Misstiq the chance to add her own piano solo and own synth parts definitely added something new to it!
AVO Magazine: For the music video you have chosen to create an animated video, which got in part supported by the fans of Esprit D'Air through a crowdfunding. There seems to be a recurring theme in the music videos, looking at Leviathan and the latest music video. Can you tell us more about the concept of Shizuku's music video?
Kai: I do love cyberpunk themes! The concept was born from the production team I worked with, who had taken inspiration from Akira, Rurouni Kenshin, but we were also inspired by the fanart of a supporter of Andrew Ley, who originally drew me with a sword and a motorcycle.
AVO Magazine: In recent years, you have started a few crowdfunding campaigns to ask your fans to support you in being able to bring your ideas to reality. Since you work with a Do-It-Yourself mentality, can you explain to the readers how important such crowdfunding campaigns are for the projects that you have run?
Kai: Without a record label, you do not get things like a £20,000 advance to produce your record, video, or anything like that. It is really expensive to get things like music videos produced and there is no financial return on the investment, but you are investing in the art of the project. However, I also found a lot of record label deals I have been approached with to be very unfair, where they provide you with an injection of cash but you have to give away the rights and ownership of your own music that you worked hard to create for a fraction of the royalties, and for years, so you are worse off.
Doing it without a record label means that we can bypass the traditional deal and rely on direct fan support, building relationships with our fans directly that help us create sustainable art. This way, the fans would be able to directly support us with the funding of the projects, so we do not have to resort to forfeiting the rights and ownership of our own art.
AVO Magazine: You had a string of live dates to promote the album last year (including headlining the Amplified Festival). How do you feel that went?
Kai: The huge O2 Academy Islington show we did was great. Amplified Festival was good, but it did not feel like my own show. In the following days, we played sold out self-booked shows in Newcastle, Glasgow and Manchester. Those dates were incredible. We had our own friends and crew with us and we had the best time.
AVO Magazine: Later in February you'll embark on another UK tour and play larger venues. What can people expect from your live show?
Kai: Fans can expect a different set from last year's Oceans tour and some surprises. As always, we'll be giving all the energy that we have to perform too! All of the dates are looking to be either packed or sold out, so that's going to be insane.
AVO Magazine: Can you give me details about the Patreon-only show on 25th February? What was the reasoning behind arranging such a show?
Kai: We had always played London in bigger venues for years, so I thought why not play a smaller intimate show, but for our best supporters? The Patreon-only show gives these supporters a chance to see us in a more intimate setting and we'll get to meet them.
AVO Magazine: Finally, what can people expect from Esprit D'Air during the rest of 2023? Do you intend to play European dates? Have you thought about a new album, and what musical direction might you take?
Kai: I would hope so! It is something that I want to plan, but carefully because touring is very expensive – international ones, even more. However, I know that this is what the fans really want overseas. I will start thinking about a new album after I finish the tour. Right now, I am working at full capacity preparing for the tour to think about new music right now!
Thank you Kai for a wonderful interview. Tickets for the UK tour are selling fast, so buy yours now! Another option is to let Esprit D'Air know where you'd like to see them live. It's been almost five years since the band performed in the Netherlands, so it's definitely time for the band to return for another show. It is worth noting, that the Patreon-only show can also be watched via a livestream, for which you have to be a Patreon supporter.
---
Be sure to keep to follow Esprit D'Air on Facebook, Twitter, Instagram, TikTok and YouTube to receive all the latest updates of Kai. The official website of Esprit D'Air can be found here, where you can find the latest news, but also the online shop and online community.