Kai of self-produced melodic metal and electronica solo project Esprit D'Air continues to keep busy. Shortly after wrapping up the UK tour, the singer and multi-instrumentalist managed to surprise fans by announcing a new UK tour in 2023.

The tour consists of seven shows, among which the tour finale is a private show for those who support Esprit D'Air through Patreon. If you do this, the show is free to attend.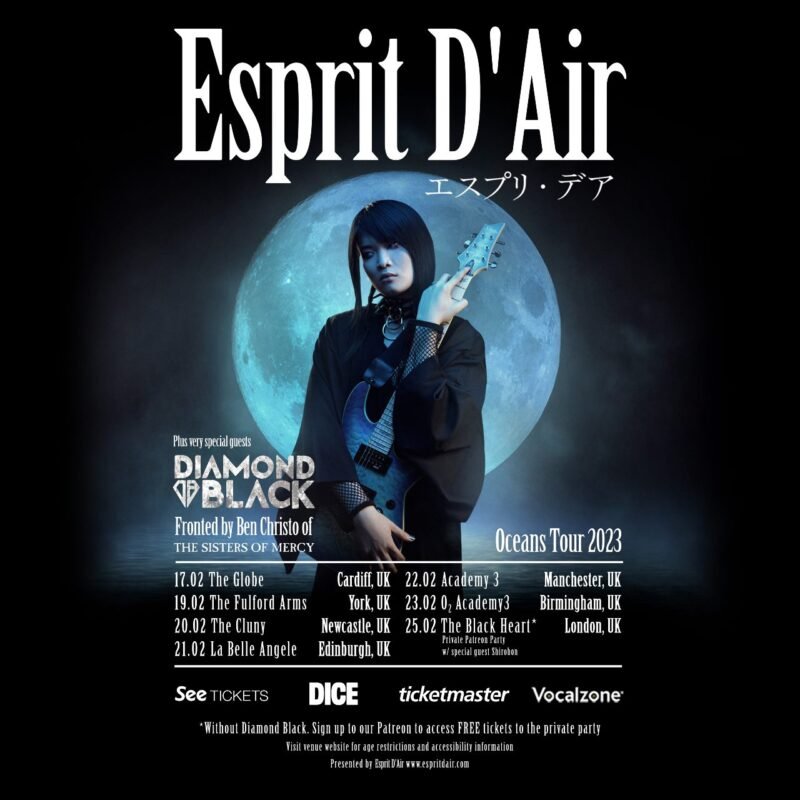 In addition, the support act during this Oceans Tour 2023 is also known for all shows except London, namely Diamond Black, the dark rock band of Ben Christo who we know better from The Sisters of Mercy. A very nice addition, as Christo has collaborated with Esprit D'Air on a song that can be found on the band's latest album Oceans, namely Dead Zone. During the final show of the tour, Shirobon will entertain the audience as a special guest.
That was not all, as meanwhile Esprit D'Air is crowdfunding to create an anime music video for the new version of the band's 2012 single, 雫 (Shizuku), to celebrate the song's tenth anniversary. Should you want to know more or support the project, be sure to check out this page.
Should you be interested in one of the shows for the upcoming 2023 tour, you need to be quick, as it has already been revealed that tickets are going fast for some of the shows.