There's been a surge of interest in the 1990's recently with the alternative side of that decade coming into vogue. Having played their delectable brand of indie pop for over a decade, it seems that now is the perfect time for The Wisely Brothers, and an overdue tour of British shores finally takes place, as the band bring their sublime sounds to Birmingham.
Live Report: The Wisely Brothers + Hospital Radio
The Dark Horse, Moseley, Birmingham, 19.11.2022
Self-effacing and slightly irreverent (both of which are good qualities) Hospital Radio have a Birmingham-centric sound that, like a strange amalgamation of The Fall and Half Man Half Biscuit, explores the minutiae of modern life. They're a band who don't take themselves too seriously (the guitarist sports a Nemes headdress) but they are certainly no joke, and they hit the stage with poise and purpose. With a sound that veers between Latino and rockabilly (and all points between), Hospital Radio remind me of the Clash (only updated for the new millennium) insofar as no genre is out of bounds and they deliver a crowd-pleasing set of which the excellently titled Every Jukebox Hates You is a definite highlight. Such is the explosive nature of Hospital Radio's set that they leave a huge void on their departure.
Formed in 2010, a United Kingdom tour has been a long time coming for Tokyo's The Wisely Brothers (who, incidentally, are neither boys, nor related) but they've finally arrived, and this gig at The Dark Horse public house is the penultimate night of their UK jaunt. When it comes to Japanese bands, Kushikatsu Records certainly have their finger on the musical pulse and throughout 2022 have brought some of the biggest names to Birmingham (BRIDEAR, Acid Mothers Temple, Minami Deutsch) so tonight's gig, their last of the year, holds a certain weight of expectation. The Wisely Brothers ably rise to the challenge, but appear without fanfare and in typically understated style with the diminutive Haruko Madachi dwarfed behind her guitar, and with a voice that flutters like a bird flush with summer. Drummer Akane Watanabe keeps impeccable time, and along with bassist Izumi Wakuri forms a formidable rhythm section that ensures that tracks such as The Letter rise and fall like waves crashing to the shore.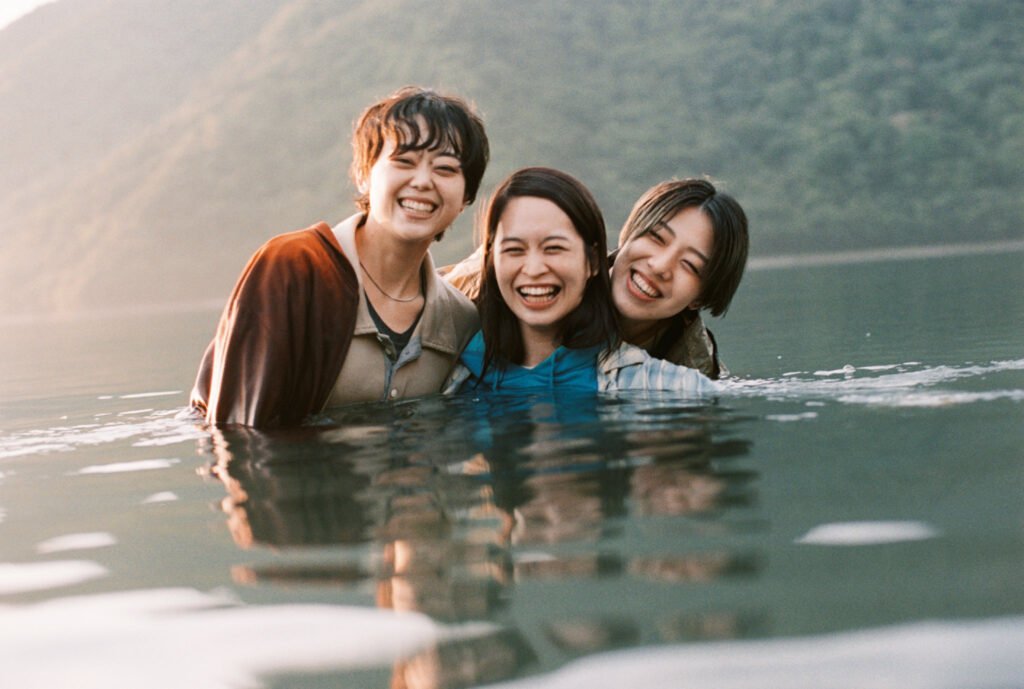 The Wisely Brothers are perhaps best known for paying homage classic indie bands such as The Pastels and Yo La Tengo, but there's also a definite '60s influence in their sound (think The Velvet Underground) and they explore a few roots on a surprise, and lively, cover of The Rolling Stones' (I Can't Get No) Satisfaction. It makes the perfect foil for their own Two Minutes (the band's latest single), a haunting, slightly unsettling song which ties the listener up in hypnotic guitar lines. With their sublime harmonies and sonic manipulation, The Wisely Brothers remind me a little of South Korea's Say Sue Me, but it's to the band's credit that they don't sound like anybody but themselves. Teal, from recent EP Aglio Olio, makes for a fine set closer, but an encore is demanded and the band are happy to oblige with a beautiful rendition of hetapi.
I like The Wisely Brothers' stripped-back aesthetic, the lack of any gimmicks has the benefit of bringing their songs to the fore, and when the songs are this good, that's exactly where they should be.