Yusai (游彩) was officially announced as a new band in December of 2016 after guitarist Luy stepped forward as the new vocalist of the band ZIN. Under the name ZIN they have released only one single with Luy on vocals (焔ノトモシビ (Honoo no Tomoshibi)), but it didn't feel right to continue as ZIN after the sudden departure of vocalist Riku, who had been struggling with mental illness for a while already. During ZIN's 'last live', of which Luy did the vocals instead of Riku, they announced they'd continue under the name Yusai. Vocalist Luy has changed his artist name to Rui Amane as well for this change of band name.
The single "雨 (Ame)" is their second release as Yusai, the first being "アイラク偽心 (Airaku nise kokoro)".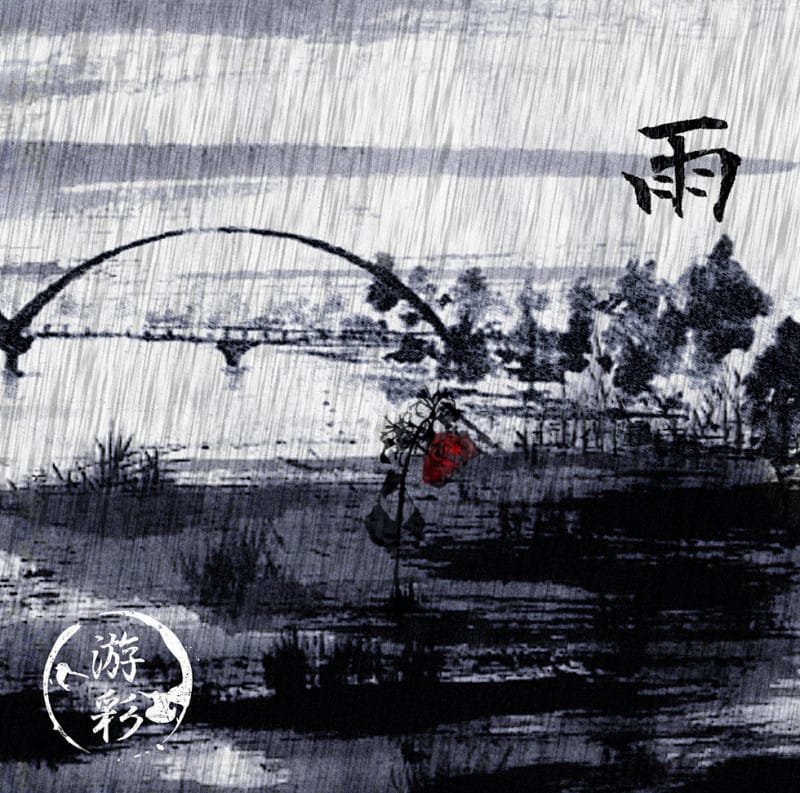 Tracklist:
01. 雨 (Ame)
02. 渇望 (Katsubou)
03. 真宵路 (Mayoimichi) (on Type B)
This single instantly has a different tone than it's predecessor. Ame is a slower paced song and gives the feeling of rain being translated into music. What hopefully has been the intention given that they gave the song this title. Katsubou, on the other hand, picks up on the faster rhythm and gives a more familiar feeling from what Yusai has shown before. Mayoimichi is a faster song as well, but it has a cheerful vibe. This single shows a clear change in tempo with its slow start and fast ending.
The neo-traditional element is still clearly present in Yusai's work, and even though they have only one guitarist left instead of two you don't really notice this. They have a clear vision in their minds and with this single, they still hold on to that.
For fans of modern music with traditional influence, this is a band to give some attention to. Vocalist Rui Amane has a unique voice for this genre which is being complemented by the traditional influences and isn't overpowered or forced to the back by the modern instruments either.
Rating: 80/100