Once the preserve of misanthropic and narcissistic Norwegians, black metal has since evolved to become a global phenomenon. It's a strange anomaly that some of the genre's best music is now being produced outside Scandinavia, and in surprising places too, such as Fukushima Prefecture. DEATHROLL is a one-man solo project who has been releasing torrents of sonic fury since 2012. Now signed to WormHoleDeath Records, his latest album Japanese Extreme Metal Art does exactly what the title suggests, and holds the listener in a vice-like grip over the course of 30 furious minutes.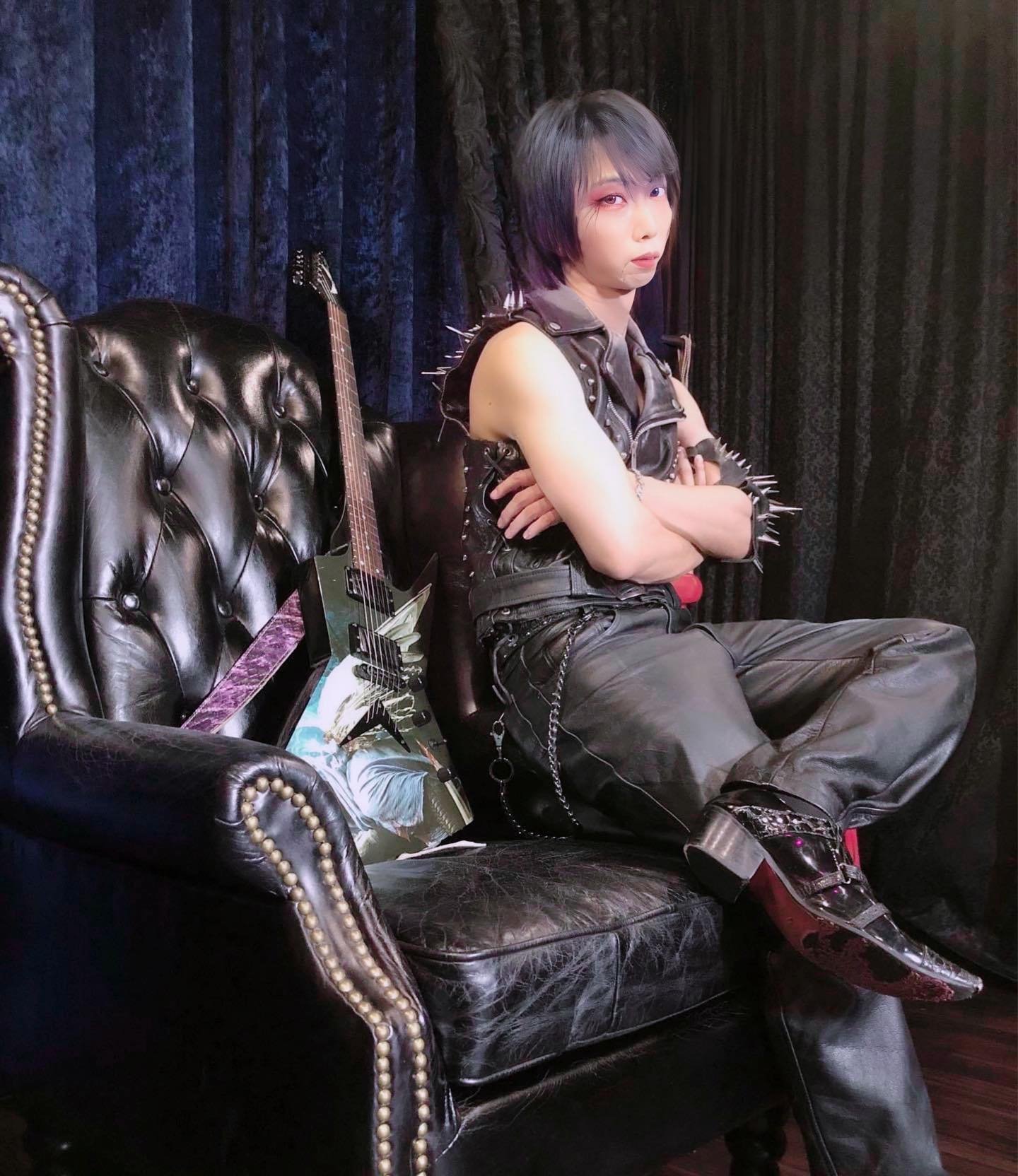 Being a one-man project means the music on this album is focused into a laser beam of tightly bound aggression. However, things get off to an unexpected start with an introduction (Lady Banks) that includes tinkling, genteel piano overlaid with operatic vocals. You might feel as if you've put the wrong disc into your player, yet such a notion is blown away by the bombastic The grey life. This is pure Japanese black metal with neo-classical guitar lines, drums which are dark and cavernous, and guttural vocals that seem to emanate from the very depths of hades. Clocking in at a cool 10-and-a-half minutes, The grey life is a track of epic proportions, that is almost progressive in its structure. It's a song of many suites comprising of distinct sections that, organically evolving, are tightly woven into a collective whole. Like the very best black metal, this song (and, indeed, the whole album) is atmospheric, and has a distinctly glacial feel, it is frostbitten and gives the impression it could crack and fracture at any moment, like a sheet of ice.
Packed full of great ideas, The grey life is a song that feels like an album in itself, and I wondered how DEATHROLL would follow it. The answer is by taking the direct route, and Lost in confusion goes straight for the jugular and knocks down the wall of your cranium with brute force. It's a sonic blast full of epileptic guitar that crawls like a drunken spider, and moves spasmodically as if a planchette over a Ouija board. If Iron Maiden had played black metal, then I imagine it would have sounded a lot like The torture of lying. Accompanied by a bloodthirsty video, it was the album's lead single, and with a heart attack inducing beat, it makes the perfect gateway for the uninitiated to experience DEATHROLL's dark world. With no hint of redemption, False images of isolation and depravity bursts from my speakers like the hounds of hell, and finds DEATHROLL scrawling sound on every surface and encasing the listener in a tomb of sonic steel.
The album begins with an epic track, and that is how we depart, The lion's den being a track that builds towards a cataclysmic conclusion, and makes the silence that follows positively deafening. At just 30-minutes, this album is a fairly brief listen, yet it is packed with so many ideas, it seems a lot longer. Japanese Extreme Metal Art is a dense listen, and one that'll have you returning again and again to experience its dark delights.
Tracklist:

1. Lady Banks
2. The grey life
3. Lost in confusion
4. The torture of lying
5. False images of isolation and depravity
6. The lion's den
On Japanese Extreme Metal Art, Kazu handles vocal duties and guitar, with support from ONITAKE on bass guitar, TSUKAMOTO on drums and MIZUTANI on keyboard.