A lot has happened for BABYMETAL in a short time, but it has only been good news for the fans worldwide. The kawaii metal band recently returned from a break and managed to present a new album to the public, THE OTHER ONE, as well as returning to the stage in Japan. This went along with the announcement that BABYMETAL is once again a trio with the addition of MOMOMETAL. She had been part of the Avengers (aka backing dancers) for the group for several years. Soon after, it was time to tour Europe with Sabaton and Lordi, as a support act.
But that wasn't all, as European fans were surprised during this tour with the announcement of a European headline tour by BABYMETAL themselves later this year. This tour will kick off on 14 November in Norway and will consist of 20 shows. Before embarking on this tour, they will do a massive tour of the United States with DETHKLOK, nown through the animated series Metalocalypse. This tour will start in Houston at the end of August and end in Los Angeles on 11 October. But before all this begins, BABYMETAL can first be found in Australia and part of Asia for some shows in May and June. Either way, this year's schedules are filled for the trio!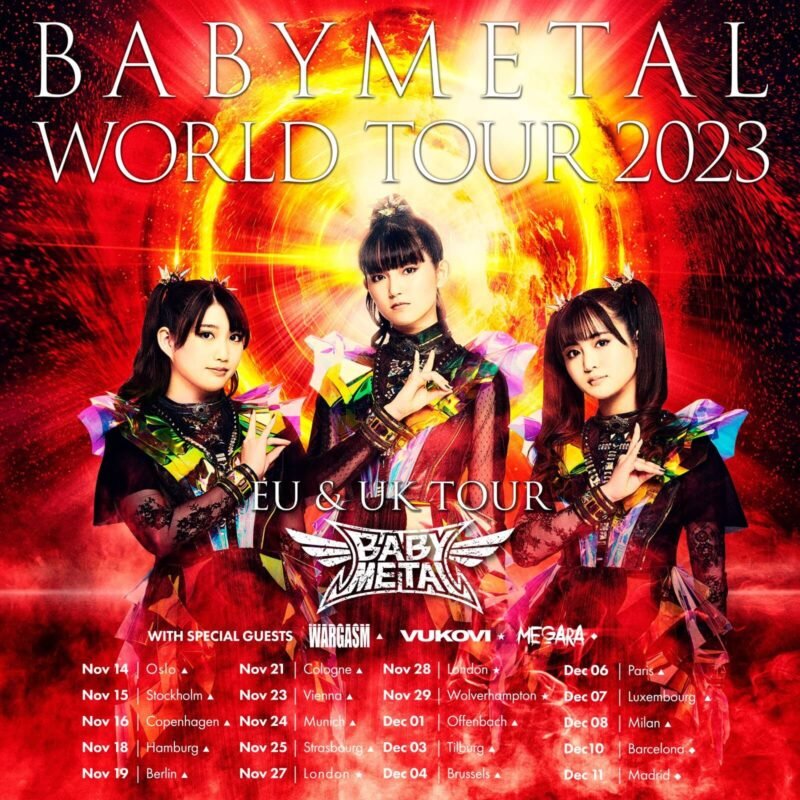 Er zijn ook supportacts bekend gemaakt voor de aankomende Europese tour, waaronder WARGASM, VUKOVI, en MEGARA.