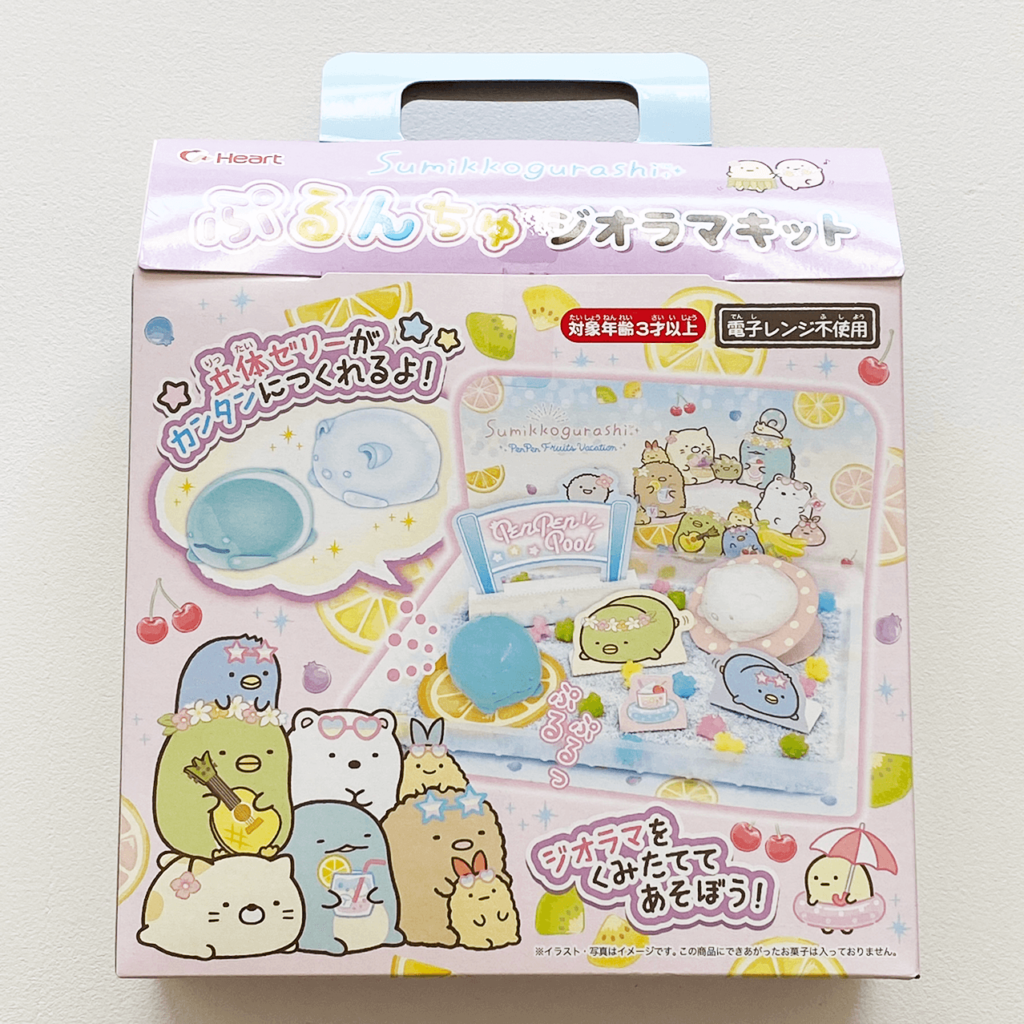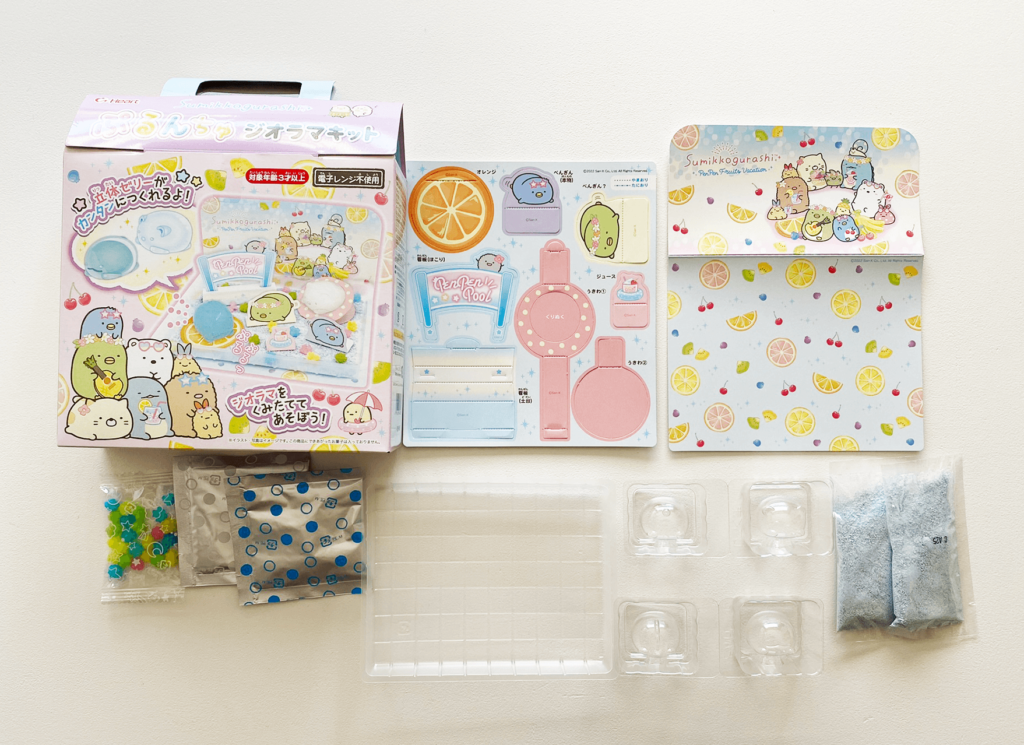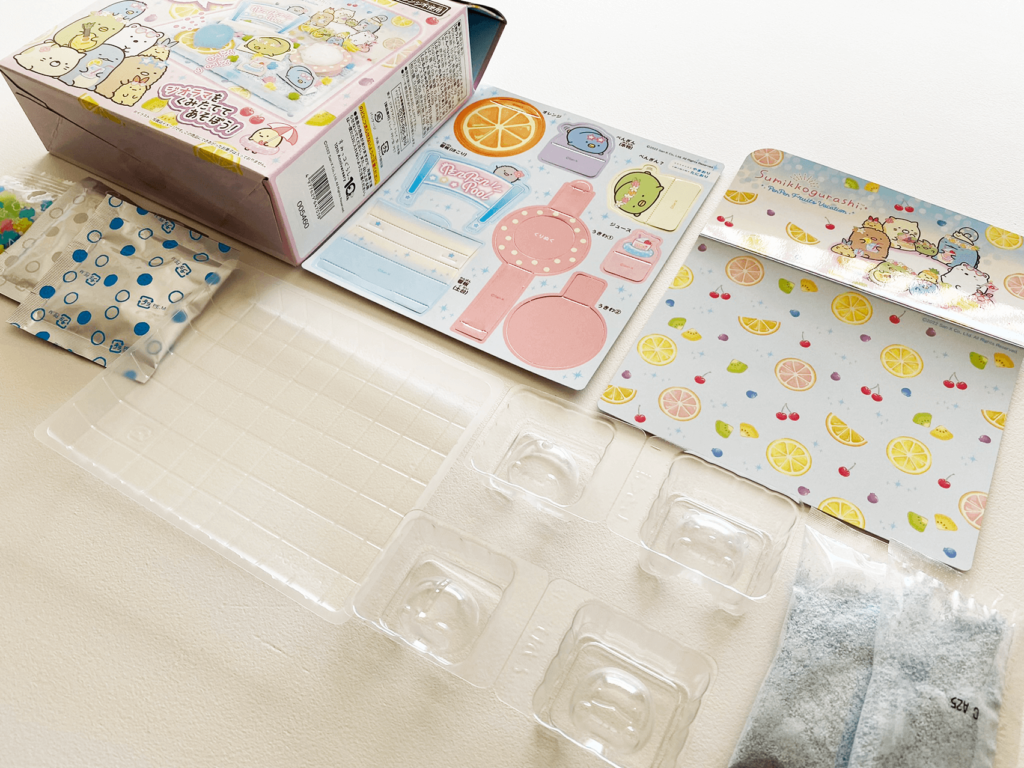 Heart – Sumikko Gurashi Purunchuchu Pool Party – Elaborate
Price: ± €12
Extra supplies: Bowl or Cup, Spoon & Water.
If you've read our previous product reviews, these San-X characters shouldn't be strangers to you. With this kit you can create two Sumikkogurashi puddings, in the shapes of Shirokuma and Tokage. It's a pretty similar kit to this one, but it has quite a few more elements to it. In the box you'll find: two pudding moulds, a container, two bags of ramune sand, two sachets with pudding powder, a cardboard stand, a piece of cardboard with pieces to put together and a bag of konpeito. In the past there has also been a Christmas version of this kit, so perhaps it'll be available in different forms in the future as well.
Flavour: ♥♥
Both puddings were pretty sturdy, you can easily pick them up and move them around a few times and they'll stay intact. They're not too firm to bite into though and both has a sweet flavour to them, I couldn't discover any distinct flavours in them other than sweet.
The konpeito was crunchy and sweet, but not too sweet. They're colourful and a perfect addition to this colourful candy kit. As was the blue 'sand', which had a ramune flavour to it and dissolves in your mouth.
This kit is full of different elements and flavours, but they do fit together well.
Time needed: ⧗
This kit doesn't take a whole lot of time, but you do have to wait for the jelly puddings to set.
Difficulty level: ★
One of those kits with not too many steps and pretty easy to make, despite it being pretty elaborate.
Similarity: 📷📷📷
As you can see on the pictures below, the final product looks pretty similar to the picture on the packaging. The only difference is that it's harder to make out the shapes of the pudding, but that's to be expected, since they are one colour each.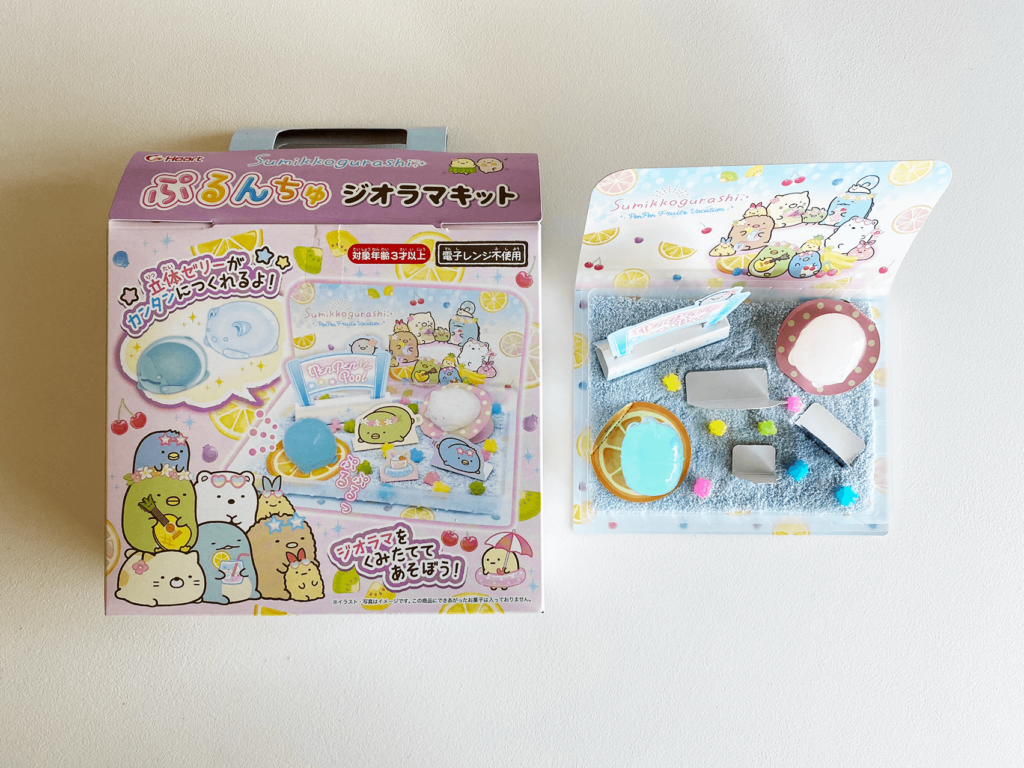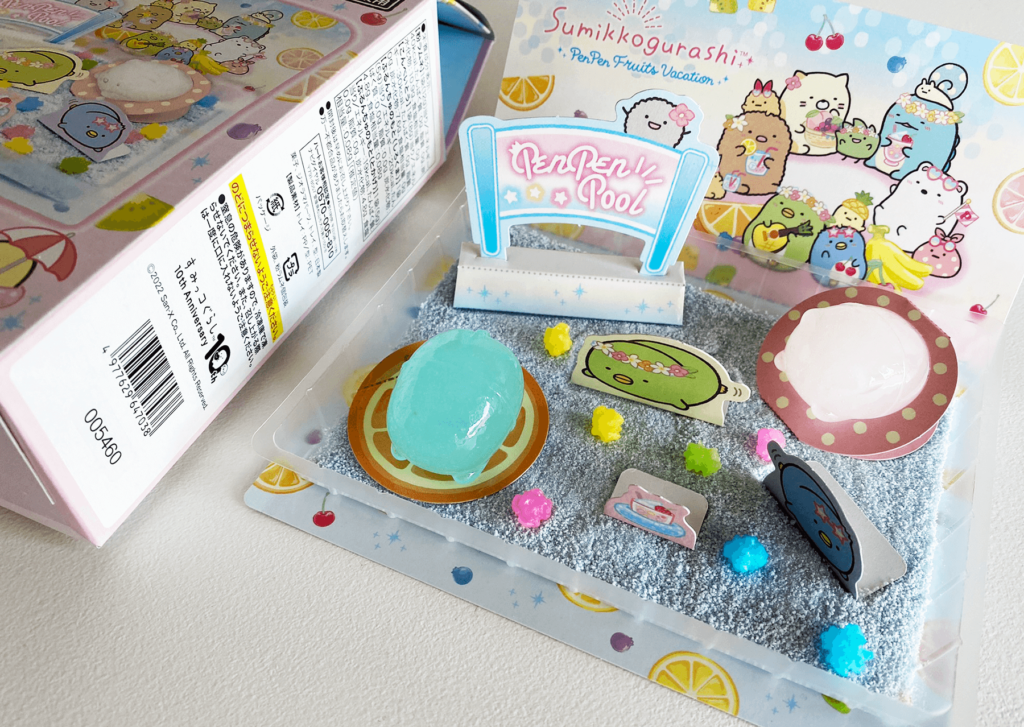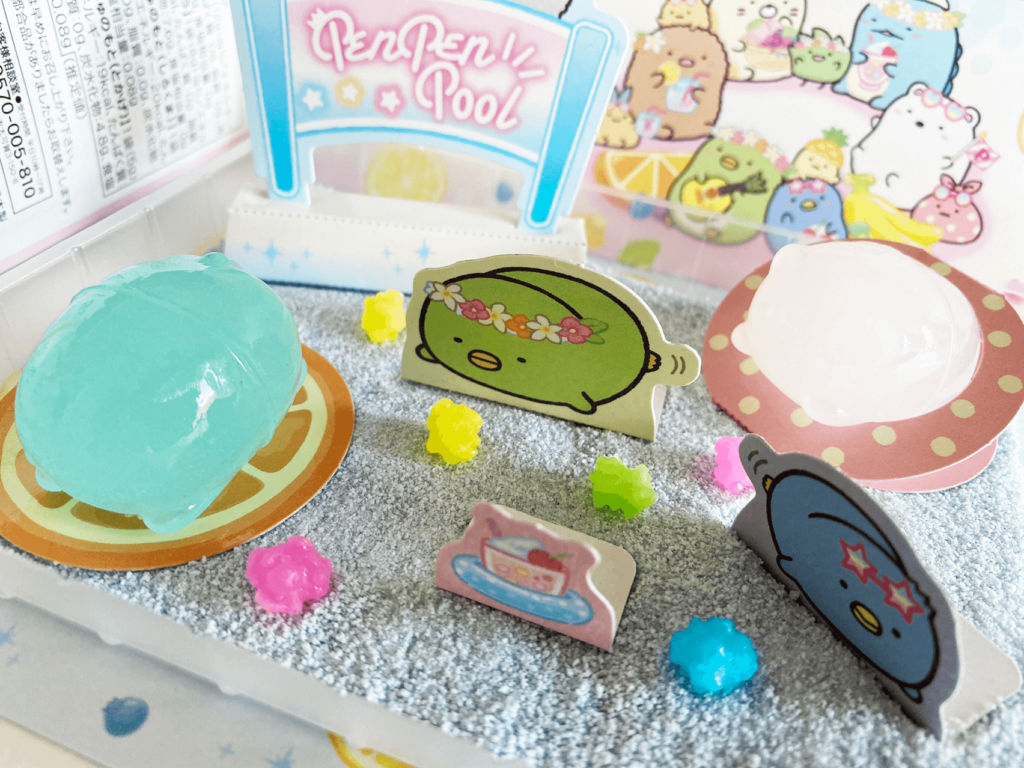 Want to enjoy this kit again?
Clean the mould with warm water, after using it, and let it air dry.
Fill the mould with jelly, chocolate, fondant or kneadable candies. You could replace the sand with powdered sugar or other candies and you could buy some new konpeito.
---
This is not a sponsored review and because of this we won't mention where this set was bought, search online using the name of this candy kit and you should be able to find it.