AVO Magazine started in 2003 as a forum and over the years transformed into an online magazine with a variety of articles. While I have started this project myself and have been in the spotlight much because of this, I am not doing this all alone. You can see that on the colophon page, where many people currently active but also (temporary) not active writers, translators and video/photographers are mentioned. They have been working on the website as well.
From being busy with writing, editing and translating articles and have many of them on my name and also being active with answering emails, thinking of social media posts and planning them in, without the help of those that I call AVO crew members -those who are or have been part of the AVO Team- I haven't been this far and I always try my best to thank them for their hard work. So, it was time to look back on 18 years of AVO, the forum, the webzine, the concerts and festivals, with those who are active but also those who are not active anymore but have seen AVO Magazine growing in the last few years or even from the start. They all have something to say about AVO Magazine (or the forum), their highlights and more. Please give them your time to read through them -there are quite a few stories to read- and do click on their names to get to read those articles they talk about. Also, do check out part 1 and 3 of this unplanned article series.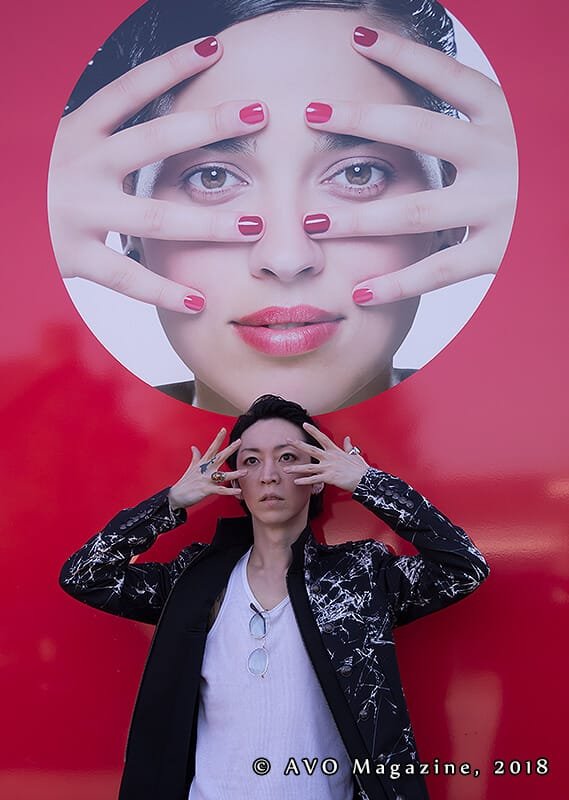 As anyone who's developing an interest in Japanese culture will testify it can be difficult to know where to begin. Well, help is a hand in the shape of AVO Magazine. Whether your interest is cinematic, cultural or culinary AVO is a veritable treasure trove that'll have you clicking through a seemingly infinite mine of information. If you want the latest music reviews, interviews and travel guides then AVO should be your first port of call.
Now celebrating their quartz anniversary Francisca and team have produced a Pandora's Box that places AVO Magazine as the definitive companion to all things Japanese. Congratulations to all at AVO…and here's to the next 18 years!
Natsumi | translator NL <-> ENG, Twitch streamer
I vaguely remember the first few encounters with AVO, while details and specifics often escape me; The feeling of familiarity, comfort and excitement are everlasting. I remember how welcoming Francisca was when I introduced myself. I was still a small fry not knowing much about the huge world of events that just opened up for me. And honestly, I am still very inexperienced. But that does not stop me from appreciating now "AVO Magazine" in its growth throughout the many years and I find that very inspiring. For a while, I've had the honours to join the translation crew, which gave me a great viewpoint of all the hard work that goes into these articles before they get published. Once I get back on track with time I am definitely making time for translating again, maybe even write some articles as I progress.
I am very thankful for AVO, for Francisca and the crew that comes and goes, you are all sweethearts and the backbone for a huge source of joy and entertainment. I am happy to have jumped on the hype train and got to new exploration trips I never anticipated. If you, the reader, think "hey, I could write or translate some stuff" Don't doubt yourself and feel free to join us!
Wow, 18 years already… Happy birthday AVO! Not just for the staff and the fans, but also for editor-in-chief Francisca! The fact that you're putting time and energy into AVO for 18 years now is admirable at the very least, and definitely shows both your determination and love for the website and the music industry! I'm happy that I can add my two cents every now and then with this -in the meantime- huge project. No matter if it's through a translation of an existing article, an article I wrote myself, an interview or photos from a live show, AVO has always been very open and gave me a lot of freedom in what I wanted to contribute. I hope to continue to do this in the future as well, because it's always a lot of fun to be working with Francisca!
Unfortunately, there's no party like AVO J-Rock Festival or AVO J-Music Festival like there was in previous years, but 18 years is definitely a reason for a party, so let's have fun online! Hopefully, we'll be able to work together for many years to come, but also celebrate milestones like this! Again, happy birthday AVO, and congratulations Francisca with this amazing achievement!
MetalHachiko |  ex-reviewer music, anime, interviewer, reporter
18 years of AVO already, and though I haven't been part of it for that long, it certainly has been a big part to me. If anyone were to ask me to name one highlight, I couldn't answer right away. To me, AVO was more than an event, more than a forum and certainly more than a magazine I wrote for. I think it was back when I was in college when I first really came in contact with the forum, being recommended to me by a student with the same interest in music as me. I was always under the impression I was mostly alone in that, but AVO showed me I wasn't, that there were more like me even in this small country.
The forum got me to my very first Japanese concert, where I also met Francisca for the first time. I don't recall if we really talked, but I could tell we had the same mindset when it came to these things. A passion for the music and culture, and a will to bring it out. It wasn't till a few years later I actually started writing for AVO as well. The magazine made me grow a lot as well, made me meet new people, and made me more forward as a person. I went to new places on a whim, concerts and events I'd never dreamed I'd dare go to all by myself, and had the best time of my life sharing these moments through my articles, sharing my beloved music as well as sharing a bit of Japan to the rest of the world. And though right now I'm not writing anymore, I hope AVO will continue this for many years to come, since all the writers and people working on it are like this. Keep on inspiring!
Related Links
AVO Magazine can be found back on Twitter, Facebook, Instagram, Tiktok, YouTube, and Discord. Click here to find out what more you can do to support the website.