Recently I purchased a few Japanese Candy kits and I will review all of these for AVO. This is not a sponsored review and because of this I won't mention where I bought this set, if you do an online search using the name of this kit you'll be able to find this one in several webshops.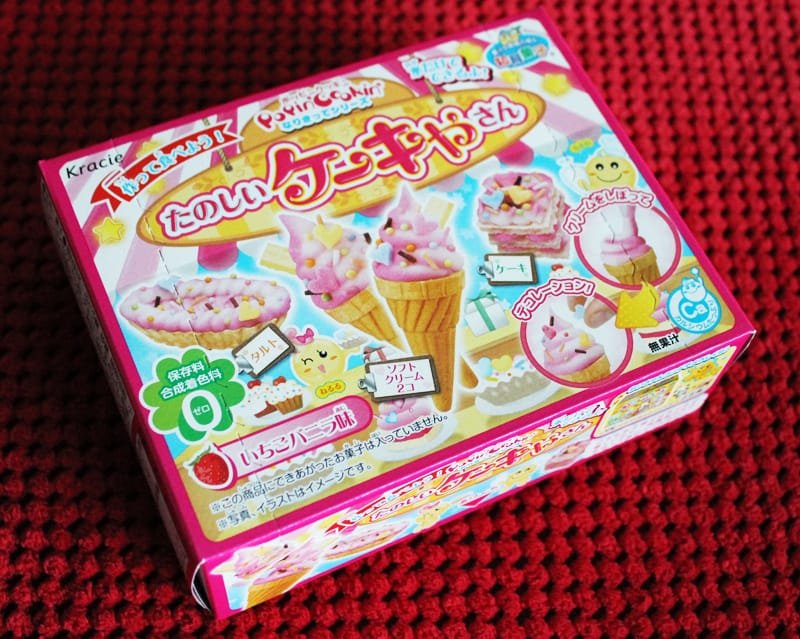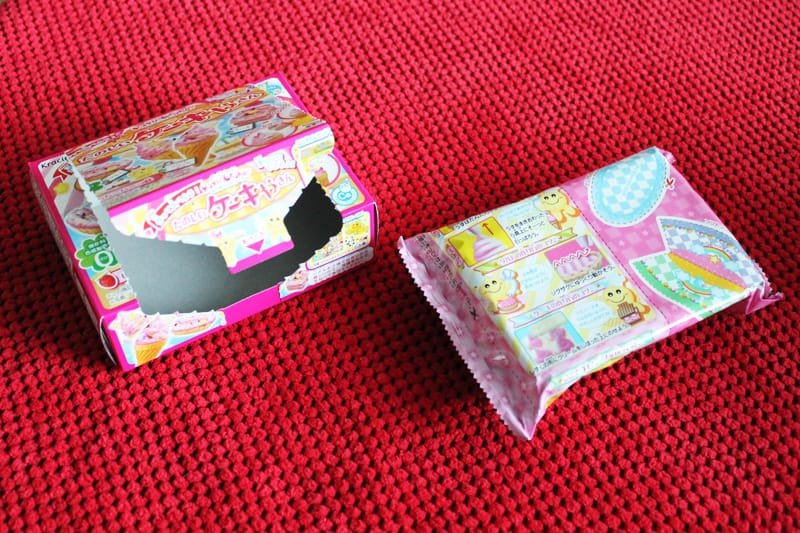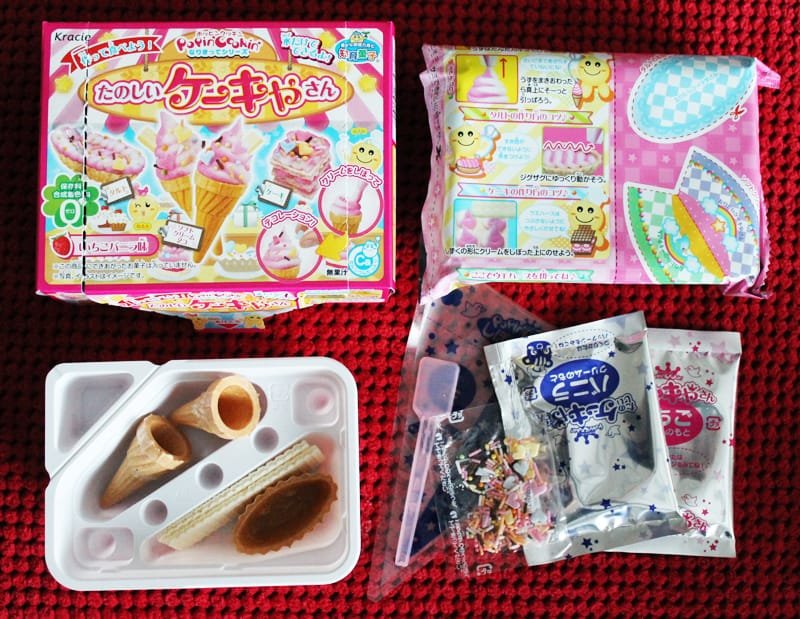 Popin Cookin – Cake Shop | Ice Cream – Elaborate
Price: ± €5
Extra supplies: Glass, Water, Scissors, Scotch tape, Optional: Tweezers.
Most of the Popin Cookin kits have English instructions, which you can find here.
With this kit you create two cute ice cream cones, one edible wafer bowl with ice cream in it and one ice cream wafer. You can decorate all of these with a number of sugar sprinkles. With the packaging you can also create two wrappers for the ice cream cones and two placemats, or actually they're supposed to be doilies. This kept me occupied for about five minutes, because there's quite a bit of precise cutting work to be done. Making the ice creams took me about 15 minutes.
This kit is easy to make, but it's still fun to make mini ice creams with sugar sprinkles. You could even make the ice cream a different colour if you'd like, using edible food colouring.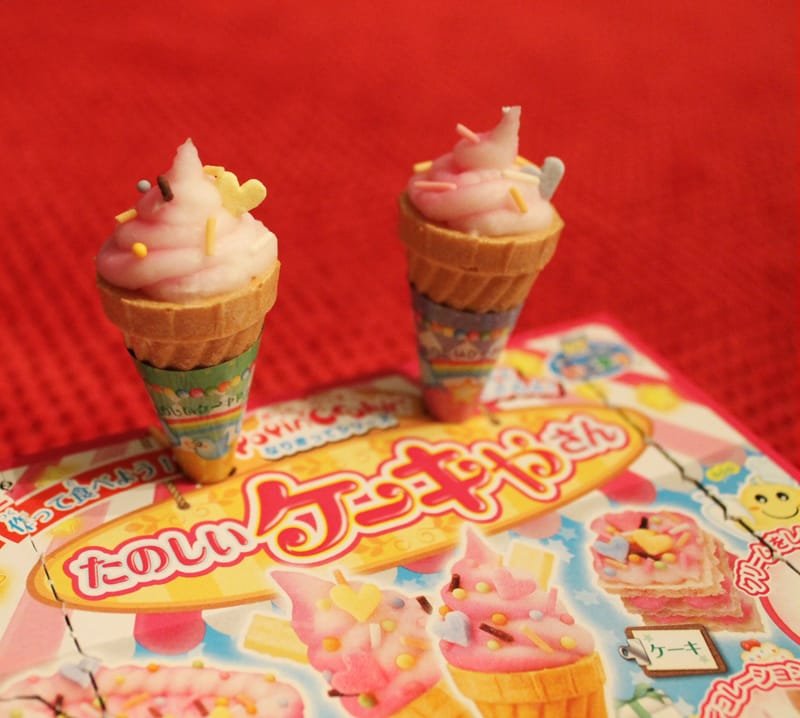 The final product looks cute, as long as you take the time to do everything neatly. As you can see on the picture they resemble the candy on the box quite well, although the ice cream cones look a bit less like it. That's because the hole I cut in the piping bag was too small. If you cut off the end on the line that's on the packaging, or even a little above it, they should turn out fine.
Both kinds of 'ice cream' tasted a little like custard pudding. The pink 'ice cream' tasted a little bit like strawberry and the white 'ice cream' had a faint vanilla flavour to it. Aside from that both were pretty sweet, a little too sweet for my taste. The sugar sprinkles tasted like sugar, as expected.
The wafers tasted pretty old and dry, but did taste like wafers. This was especially true for the rectangular wavers. You don't notice this 'old' taste as much if you eat the wavers with the 'ice cream'
TIP: If you'd like to place the sugar decorations a bit more precisely, use tweezers.
Want to enjoy this kit again?
This set is not really reusable, but you could create a similar 'set'. If you buy ice cream cones and cut them to a smaller length then those could replace the ice cream cones in this set. You could use whipped cream instead of the 'ice cream', this is also easy to colour. To decorate you could use any kind of edible sprinkles you'd like.
You can obviously keep the wrappers for the ice cream cones and the doilies and could maybe even reuse those.