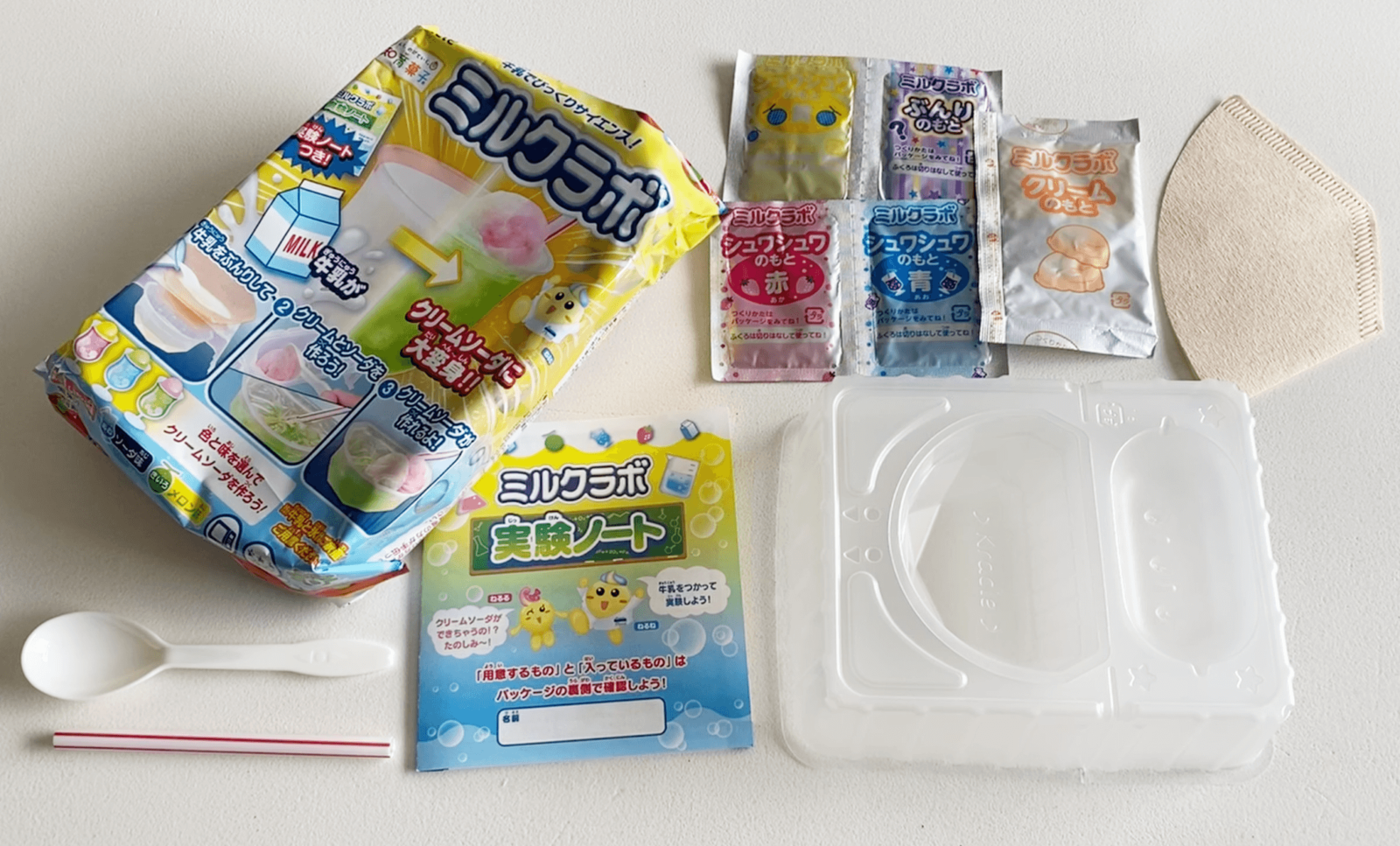 Kracie – Milk Lab – Simple
Price: ± €5
Extra supplies: Microwave, Milk, Scissors and Bowl. Optional: Ice cubes.
This candy kit, or rather this experiment, from Kracie is very unique. You'll be making your own melon cream soda with it, using milk, a microwave and the several powder packets in the box. The packaging contains five sachets with powder, a spoon, a straw, a mould, a filter and an instruction leaflet.
https://youtu.be/Zzj0_0ag40w
Flavour: ♥
This kit contains a few different flavours. Melon flavour was definitely present in the drink, which was carbonated. It was sweet, but not overly sweet.
The strawberry ice cream did have a slight strawberry flavour. It also had a bit of a grainy texture to it, which I didn't really enjoy. It wasn't as creamy as I expected it to be. The vanilla ice cream was a little sturdier than the strawberry variety, but it was also a bit grainy. It did have a vanilla flavour to it.
I personally preferred the drink without the 'ice cream' portion in it, but overall it was just a fun experiment to try out and it was interesting to see the different parts come together.
One note to add is that I didn't add ice cubes. I do think ice cubes would add to the flavour of the drink and lower the temperature a lot to make it 'fresher', I just didn't have any around.
Time needed: ⧗
This kit doesn't take a lot of time to make and there isn't much waiting time involved.
Difficulty level: ★
There are a few steps to this candy kit, but they aren't complicated. Just follow the instructions and you should end up with the right result.
Similarity: 📷📷
As you can see on the pictures below, the final product looks very similar to the picture on the packaging. The ice cream didn't turn out as well as it did on the pictures and it didn't float, although you could solve that by placing ice cubes under it.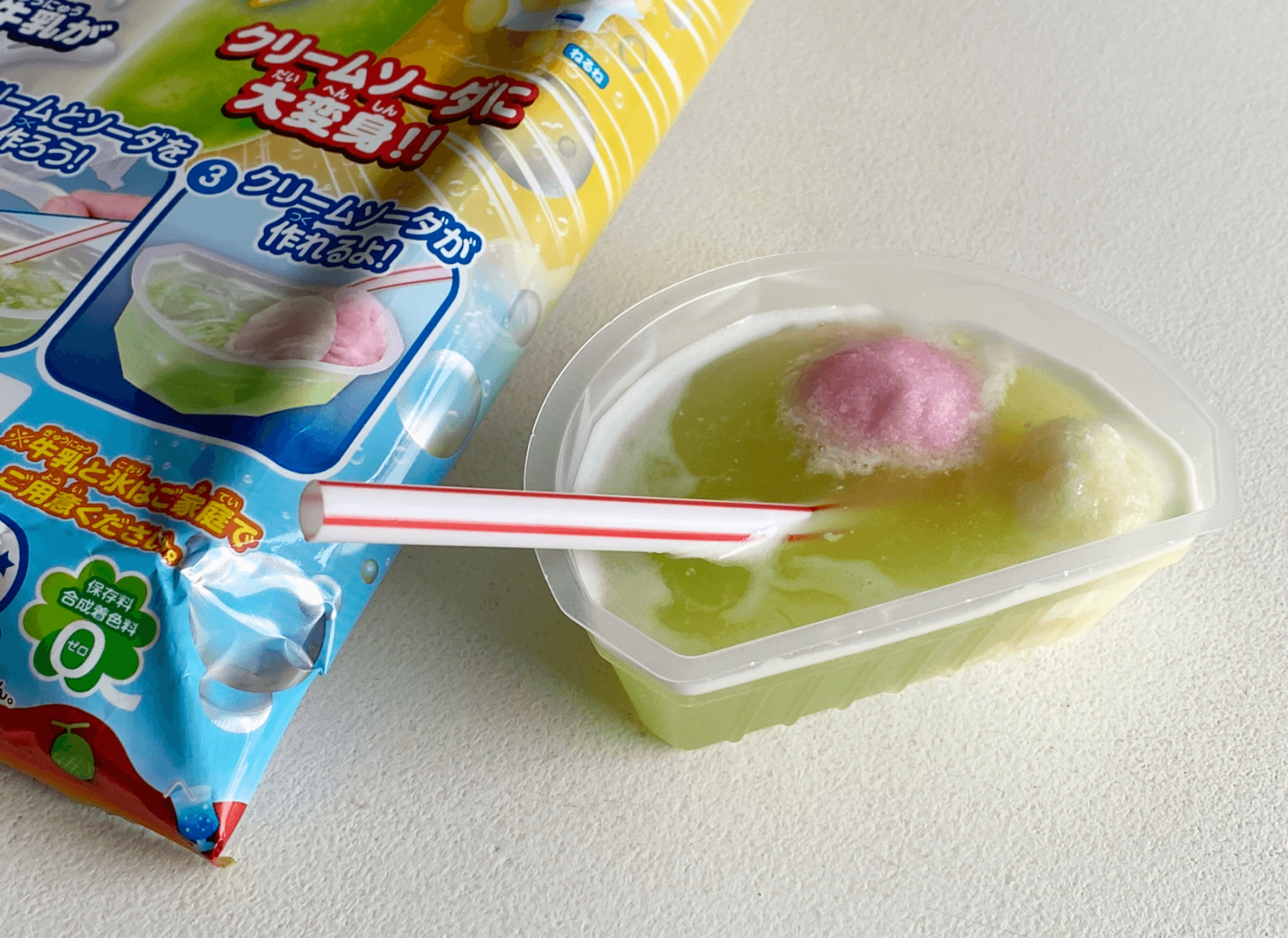 Want to enjoy this kit again?
If you want to make something similar to the drink made with this candy kit, it'd probably be easiest to instead make a real melon cream soda with melon soda and ice cream. The kind of experiment you can make using the candy kit is really hard to recreate without it.
---
This is not a sponsored review and because of this we won't mention where this set was bought, search online using the name of this candy kit and you should be able to find it.