In October of last year, the Malaysian-based company Toybox Projects presented the first edition of Toybox Showcase, where they introduced four Japanese indie bands to a worldwide audience through a live broadcast. This special event included performances and short introductions to the band and resulted in a special digital release. Soon after this event, we had the chance to ask these bands a couple of questions. These interviews all have their own article, so be sure to read them all. The fourth and last in the line of interviews is a talk with Mugi of ZEROSHIKI.
Alternative heavy rock band, ZEROSHIKI got founded by bass player Mugi in 1998, originally named the band Hyakushiki. In 2005, he changed the name to ZEROSHIKI to reflect the fact that the members of the band were starting again from zero. However, everyone in ZEROSHIKI has an enormous amount of experience, playing not just in Japan, but worldwide, with both major domestic and international bands. After a few member changes, ZEROSHIKI released their EP, Reunion in April of 2017. In the very same year, they also did a Japan tour in August, and a USA west coast tour in December. In May of 2019, the music video 朧 (ROU) was released. This brought the band to the next level. At the end of the same year, they also did a European tour with a show at Metal Matsuri and shows with Define Me (from the Czech Republic), the last-mentioned shows were organised by AVO Magazine.
AVO Magazine: It's been a while since we have talked with each other. In 2019 you did a small tour in Europe and afterwards, it was the plan to return to the United Kingdom in 2020 for a special performance, but that didn't go according to plan due to the global pandemic. How has the pandemic influenced ZEROSHIKI and yourselves?
Mugi: The biggest impact on ZEROSHIKI has been not being able to have lives like we always did. If we wanted to have live shows through online streaming or with limited attendance, we could have done a number of them, but we felt there isn't much meaning in forcing ourselves to do it, so we didn't have any lives. This time we received an invitation from Toybox Showcase so we participated in that event. For me personally, there was absolutely no impact on my normal work, so my daily life didn't change. Some of the other members interact with people in their work, so the various limitations must have been difficult for them.
AVO Magazine: Can you share something about your motivation and where you get it to continue making new music and stay active as a musician but also as a band, especially in relation to the pandemic? 
Mugi: I don't think it's necessary to be active as a musician. For me personally, music is not the most important thing in life. Family and work and other things I enjoy all together are what is important to me, so I do something when the spirit moves me. There are people who often say music is everything to them, but my outlook becomes narrow if I'm only around people like that and they can be boring to talk to. I always think it's good to enjoy doing all kinds of things. Since the pandemic began I've started mountain climbing. Almost every week I hike up a mountain somewhere. I think refreshing the mind and body is healthier than just doing band activities. I think being healthy in mind and body gives me all of my motivation.
AVO Magazine: In our previous interview, we were talking about your collaboration with NECRONOMIDOL when you performed with them during a tour in the United States. Are there any other musicians you want to collaborate within the same way or maybe by recording music together?
Mugi: We want to collaborate with anyone who asks us. If I have to mention someone specific, I'm really into the French band Moonshine Oversight, so I'd love to do a collaboration with them.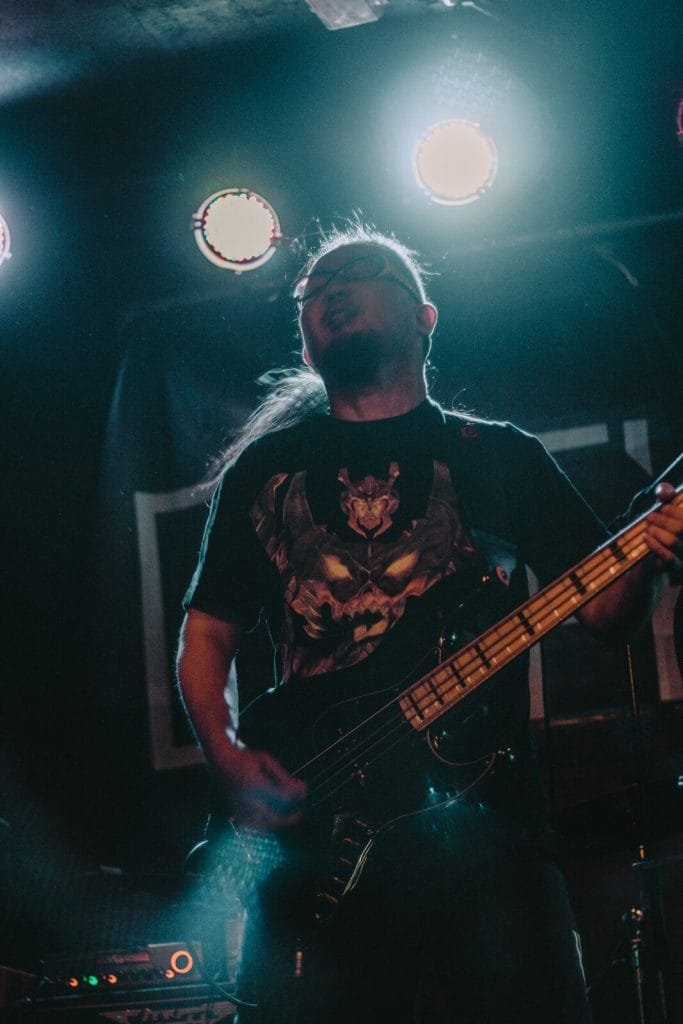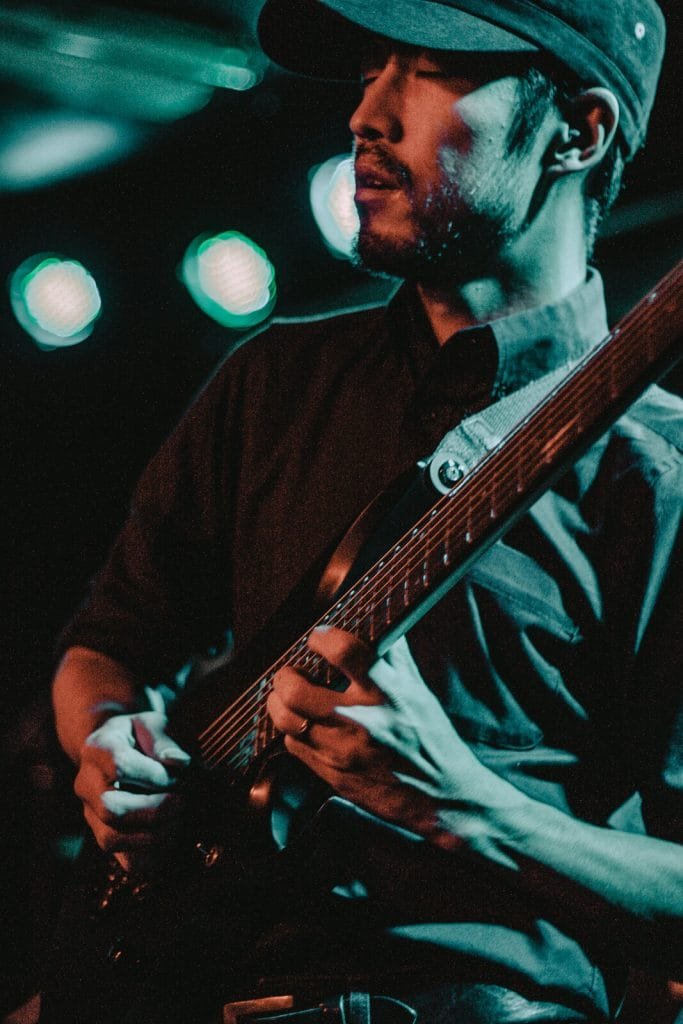 AVO Magazine: You have been working on new music and even presented a new song during the Toybox Showcase performance. When can we expect new official releases from ZEROSHIKI? In the last interview, we were talking about an upcoming EP. Is that still on the table? And if so, can you tell us more about the upcoming release in regards to how it took shape and the concept behind it?
Mugi: When we last talked I was thinking about an EP, but as we were recording, the number of songs increased, so now I think we'll release them as an album. We've already finished the recording. This time we've brought in a producer for songwriting and arrangement. The producer lending us his strength is amazing, with quite the career. Recording was fun because he came up with lots of ideas that we never would have done by ourselves. I'm having trouble deciding about the timing of the release, but as I don't like doing things on a grand scale, it might come about before you've even realised it (laughs).
AVO Magazine: In addition to new music, what will be the next step for ZEROSHIKI?
Mugi: Most bands probably want to take steps to perform on a big stage or appear at a festival, but as ZEROSHIKI have careers to a certain extent, we do things when we want to do them while taking it easy.
AVO Magazine: Do you have a message for the readers of AVO Magazine and can you share with us what currently are the best ways to support ZEROSHIKI?
Mugi: To all the readers, thank you for getting to know us. Thank you for taking an interest in us. We're looking forward to playing in Europe again. We're happy just to have had AVO Magazine think of us. It's amazing support. When the pandemic calms down, please hold an AVO Magazine festival and call us to take part!
A big thank you to Mugi of ZEROSHIKI for taking the time to answer the interview questions. If you want to find out more about this band, please check out their official homepage, Twitter, and Facebook. Many thanks to the lovely people from Toybox Projects who facilitated and translated this interview. The digital release of Toybox Showcase Vol. 1 can be found on several major streaming services.