2018 has started a short while ago and I hope that everyone had a good start of the new year. 2018 is an important year, as it is AVO's 15th anniversary.
In the years that I have been working on AVO, I have come across many wonderful experiences and possibilities to grow. Also this year we are ready to evolve more and start new adventures under a new name: AVO Magazine.
Why a new name?
When I started AVO Blog there was never the thought of the website being as much of a success as it is and there wouldn't be as many challenges to be accepted as there were. The site has kept growing and the name has been misplaced in terms of it's published content for years. AVO Blog has grown up, and that requires a more grown-up name! After many discussions with the kind supporters of AVO the choice has been made for AVO Magazine. AVO Magazine is the place for all kinds of subjects about Japan. That made me decide on a new slogan: One click closer to Japan!
Start AVO Blog
The thought of creating a blog in combination with AVO Forum has been there for years. During the time the forum was located on a free hosting service (with those lovely ad pop-ups), about 9 to 10 years ago, I was thinking about starting something to keep forum members updated on activities of the forum. There were meetings regularly, sometimes in combination with an event -think about Chibicon-, and it was a requirement to inform the members about this on time. Eventually, this idea was never executed, but it did kept haunting my mind.
Five years ago AVO Blog was created anyway with the idea to support AVO Forum more. The forum was getting less and fewer visitors. Admit it: the social media has pretty much put forums out of play. According to many a forum is outdated. Still, I didn't plan on closing the forum after album 10 years. This idea was enforced when I surprised friends and 'foes' with a music festival to celebrate 10 years of AVO Forum. And this while I already had several concerts on my name before this festival took place. Eventually, I continued organizing concerts while I kept announcing all kinds of Japan-related events with AVO Blog.
The growth of AVO Blog
AVO Blog caught an interview relatively fast, and things started moving very fast from then on! Because next to the reports of events there came reviews, and even more interviews. But as time passed I started to notice something. The name AVO Blog didn't seem to generate positive feelings for everyone. A blog -in most cases- is a website in which you can publish messages in a diary- and personal style. Not something that fits with an online magazine.
Concert reports shouldn't be about 'me' going into the venue at 19:30 and 'me' going to the merchandise booth to buy 3 CDs, 5 T-shirts and 2 photosets. It should be about the atmosphere of the concert, what stood out about the band, if the singer was singing pure or not, and if the band had any interaction with the audience or not. There have been a lot of articles that have gotten rid of all these 'I's' in creative ways so they wouldn't give the idea of a personal journal.
Of course: here and there you'll find articles that give off the idea of a "dear diary" rather than a serious atmosphere report. But when I started to write more I started to learn more about the style I liked to read. But keep in mind: AVO Blog has changed from an actual blog to a web magazine with interviews, reviews and reports in a really short time.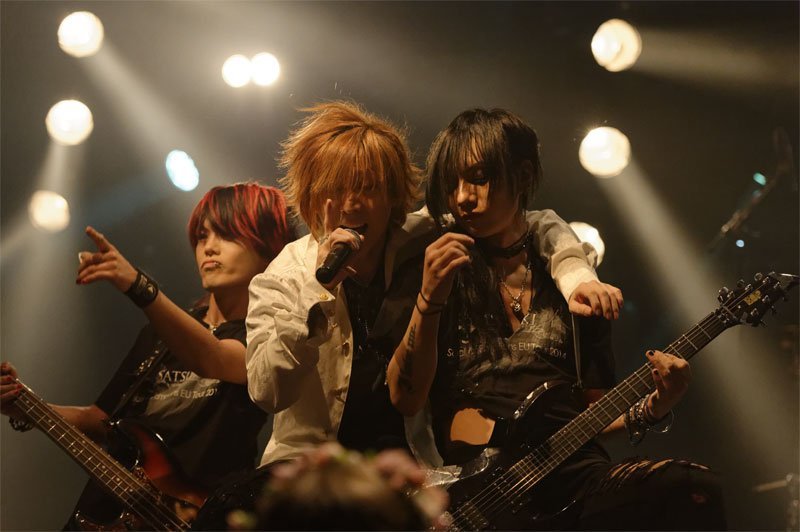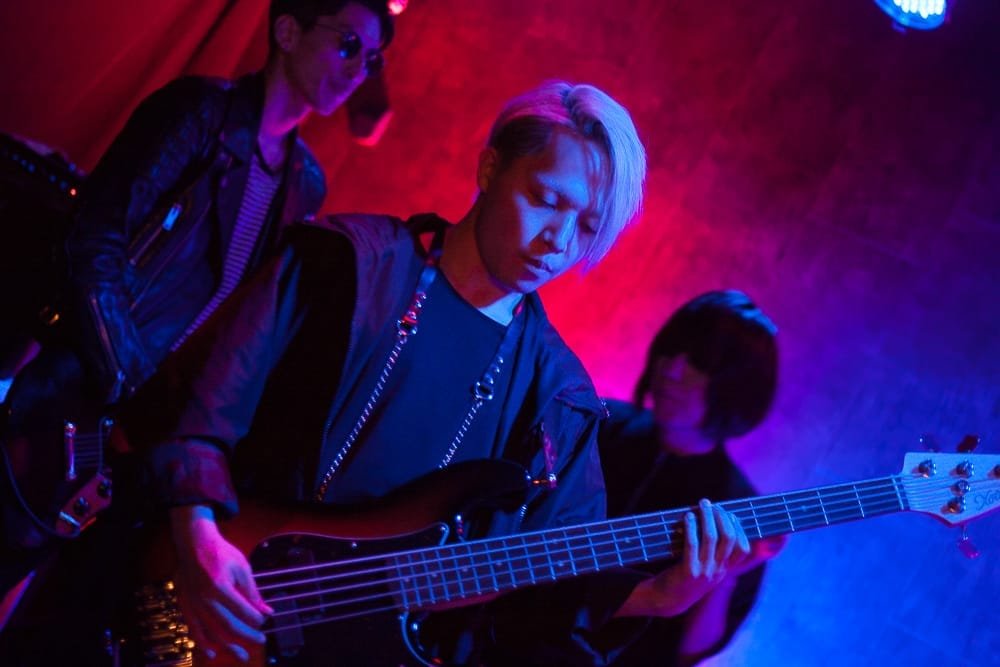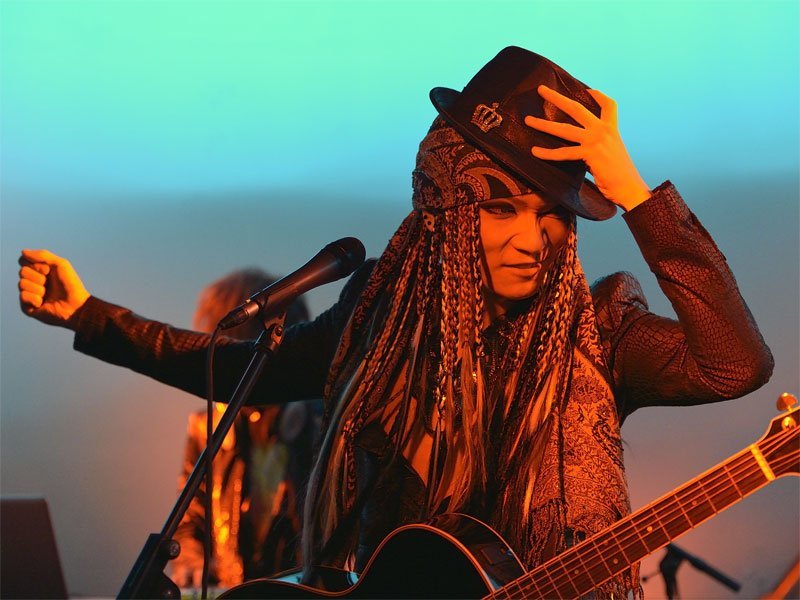 Focus of AVO Magazine
From the very start of AVO Blog it has been clear that the focus of the website was mainly on Japanese music. The announcements of concerts and European tours quickly gained the upper hand on the website. This is not so weird: I have a lot of interest in this. This is already visible on AVO Forum, but the conclusion can also be made through the various concerts I have organized. Don't forget AVO J-Rock Festival! But the primary reason that it got the upper hand was because I heard that there weren't so many Japanese concerts happening in The Netherlands. I went to browse around and noticed that this comment was completely incorrect. That was the reason why I started sharing these concerts on AVO Blog, and will do this in the future on AVO Magazine.
At one point I thought: "AVO is a Japan-related website. Would it be useful to put a focus on Japan as a whole?" On AVO Forum there were topics about anime and manga, so there are anime- and manga reviews which you can read on AVO Blog. The forum often has topics about events and news in Japan, so this was also moved to AVO Blog. And so the site became pretty diverse in its subjects, and fits the forum better.
But at the same time, I ran into problems regularly: I am only one person, and my guest writers don't write consistently. Some guest writers are only here for a short period of time, and then their time runs out and they stop writing. This means I can't remain active or up-to-date on all topics all the time. Which frustrates me greatly. It has taken some time, but I have accepted this in the end. I can't cover every aspect, and I can't expect everything from my guest writers. I am incredibly happy with the guest writers who sign up and that they want to contribute something to the website. These guest writers also know how I think about school, work and private life: all of that comes first. I have always shown understanding for this.
The conclusion is: we have to make do with what we have. One month I have some reviews of anime and manga to publish, the other month I have a pile of reviews from books or products which I can publish. Some guest writers have given me a few reviews which ensure I have some content for a while. Others don't show any signs of life for a while, but when they have the time they show up with some articles. In the meantime, I continue to write myself. There's more than enough to report on! Especially in the area of Japanese music.
Don't forget: if you have any interest in contributing to AVO Magazine, make sure to send a message!
Expenses
The move to a new URL is something that I can almost do while sleeping. But it's better if I do all of it while awake. Due to the many moves of AVO Forum to new hostings and servers, I know what to think about and what to certainly do by now. The experience is already by my side, especially due to my finished studies of Multimedia. The move wasn't something that I have to give to someone else to do for me. That saves me some expenses!
But maintaining a website and paying for the hosting and a properly working layout that doesn't show a single word of Dutch when you are on the English part of AVO Magazine isn't free at all!
I've made a ko-fi.com page recently, in which I'm looking for sponsors who want to support me through digital coffee. In terms of raising money for a better version of the layout, I'm already a bit more than halfway to the goal. But after that, I will start to raise money for the payment of the hosting. If you happen to think: "AVO does great work and I want to sponsor them", then donate a cup of digital coffee through the website. You can sponsor as much coffee as you want!
Company
This is a subject that has been buzzing for a longer period of time. I often get the question why I don't earn any money from AVO Magazine. Why don't I turn it into a company? In my opinion, I don't attract a big enough audience through the subjects I publish about and that I can't earn anything from it. Besides, AVO wasn't started to earn money, but to provide a service to the ones who have an interest in Japan-related subjects. Additionally, I don't have any idea about the best way to start a company. To turn AVO Magazine into a company would be a huge step, and you have to have a good financial basis to start off on. Which is something I don't have right now.
So I have been thinking about steps I can take to make AVO a bigger, better-known name in the future, so that there is an option in the future to possibly turn it into a company.
First of all I have decided to write the articles I publish in two languages: Dutch and English. AVO Forum has originated in Dutch, which is why AVO Blog published in Dutch at first. But I know that I will reach more people if I publish in English. It's something I have known for years, but because of AVO Forum being Dutch I thought it was weird to make the step to English entirely.
Eventually, I have decided to also publish in English. I started with the interviews. This because I already did the interviews in English, so I already had the materials available. I also found out that a lot of fan sites of certain artists took the liberty of translating the interviews (sometimes with all pictures I had made) completely to a different language, so fans with bad- or no knowledge of English whatsoever would be able to read them too. The choice to publish interviews in English wasn't so difficult.
The step to change the name from AVO Blog to AVO Magazine also had to do with professionalizing. If this is the right step to eventually turn the site into a company then that is a great bonus, but it's not the primary goal. If steps will be taken to turn AVO Magazine into a company is unclear at the moment, but if this will happen then this will be published accordingly.
I hope I can count on your support in the future for AVO Magazine, but I want to thank you for the support for AVO Blog right now. I certainly wouldn't have been able to do this without your support!
Follow us on social media!
Twitter: https://twitter.com/AVO_Magazine
Facebook: http://www.facebook.com/AVOMagazine
Tumblr: http://AVOCommunity.tumblr.com/
Instagram: http://instagram.com/AVOCommunity